Getting Certified & Implementing Food Safety Modernization Act FDA FSMA
FSMA came into force in 2011, and the implementation started in 2015 after the FDA provided a practical version of it. Since then, different companies and businesses across the United States are trying to understand its content and implement it. This time, it is not just a matter of choice. All the companies and businesses that are registered by the FDA have to comply with these standards.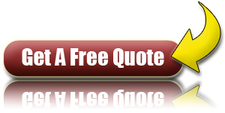 FSMA Compliance Criteria
Different companies in the United State are in the process of implementing the FSMA standards and consequently seeking certification for it. It is not easy for them as this is a new standard, and the timelines given are short taking into account that training is needed to understand how these standards work.
Also, there are key requirements that a company or business in the food industry must meet before they even think of certification. The rules require that every party involved at any stage of the supply chain is responsible for keeping the foods free from contamination as that is the only way to ensure safety to the public.
Different facilities must establish, and at the same time implement a food safety system that complies with all the Good Manufacturing Practices. A food safety plan must be in a written form and should include the following:
Hazard analysis

Risk-based process and supply chain preventive controls

Monitoring, corrective measures and recall plan for any suspected batch

Verification processes that prove the effectiveness of preventive controls
What are the deadlines for compliance with FSMA?
You should know that your time is fast running out. You will not be able to operate if the timeline for compliance elapses without you getting FSMA certification. The deadline for compliance varies depending on the scale of production and the number of employees that you have in your organization. The following are the updated timelines for different companies as provided by the FDA:
January 26th, 2018 for commercial growers recording annual sales more than $500,000

January 28th, 2019 for medium-sized businesses recording annual sales between $250,000 and $500,000

January 27th, 2020 for small businesses recording annual sales of below $250,000
It is important to note that the current COVID-19 pandemic might have interfered with the dates, especially the small businesses that were expected to comply by the end of January 2020 as that is around the same time that we had the first cases of the outbreak. Those affected might have to wait for official communication from the FDA. Also, remember that an additional 3 years were given to every group to comply with the agricultural water standards that were also integrated into the FSMA. This, too, might change.
Is training required before implementation and certification for FSMA standards?
This is a common question that we have always heard from the concerned parties. You are, of course, expected to get appropriate training. Every business organization is expected to have at least one professional who is qualified in Preventive Controls to be in charge and management of the food safety plan that you are expected to have.
Attending a formal training is not a must but highly recommended if possible. If you need to get more knowledgeable about FSMA and its implementation in your business, then attending formal training will help you a great deal. It only takes about 3 days to become a Preventive Controls Qualified Individual (PCQI).
A PCQI is an individual who has successfully completed the training from a training center that is recognized by the FDA. You have to be keen on the center that you choose as their accreditation by FDA matters a lot when it comes to the validity of the certificate that you will receive from them.
How do ISO-Pros help you in getting certified for FSMA?
Now that we have learned what FSMA is all about, we can gladly talk about the certification process and how our experts can help you through it. As a reminder, FSMA is responsible for food safety in the United States. It is not an international Standard as was the case with most of the ISO Standards that we have discussed on other websites.
Having FSMA certification gives you a competitive advantage over your competitors in the market. it also comes with many benefits that we are not going to discuss now as this article is all about the certification and compliance.
A food processing plant or manufacturing company is a very sensitive environment where everything, including visitors, has to be closely monitored and directed. You can never know the intention or motives of a visitor who is visiting the site. If you need to know more about or on how you can keep every visit safe and risk-free, then contact our experts.
Going back to the certification, it is done by an accredited third party. ISO-Pros have the right accreditation to audit and issue certificates of compliance to any company or business within the United States. The following is our simple process of certification:
Apply for certification
You can do this by visiting our site, offices, or making a phone call. During the application, you will get an appropriate fee instant quote for the services that you are applying for before confirming your request. You proceed to confirm your order after agreeing to our terms and conditions.
Auditing process
We will come to the facility to conduct auditing. This is a process that will check that all the processes and food safety control plan that is in place conforms to what FSMA has specified. If everything is up to the standards, then you will be issued with a certificate of compliance within 10 days of auditing. Otherwise, the existing gaps are pointed out and given 3 months to correct them before you can reapply for the certification.
Please note that the certificate is not like a lifetime license that you can use over and over. It has a validity period of 3 years with annual surveillance to done to maintain it. You should be ready at any time for auditing to check or non-conformities. Remember that FDA officials can pop in at any time to do auditing.