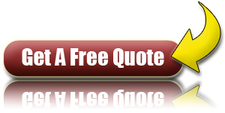 Contact Us
Normally, the information that we get online cannot be sufficient as they are a summary of the actual documents that exist. After going through the pages of our website about what FSMA and FDA are all about, you may be having some unanswered questions that are still burning your chest.
ISO-Pros have a reliable customer support team that you can rely on to get everything that you need to be done, and every question answered. Contact us to let off anything that you have in your chest. Our staff is experienced and ready to handle any case brought before it.
Who are we?
It is good to introduce ourselves so that you will be talking to us with some background information. ISO-Pros is a service provider company that is accredited by the FDA to offer licensing and consultation services to different companies and businesses in the food industry.
The company was established many decades ago and has continuously helped the different organizations in achieving the needed certification in many different international standards. So, our experience in the industry dates way back beyond the implementation of FSMA. FSMA was signed into law in 2011 after we have been in the operation for about 20 years. In total, we have served in the International Standards certification for more than 30 years.
Our staff comprises of highly qualified and experienced auditors who have worked with us for more than 20 years. We still have some of them who we started with 30 years ago. We also have consultants who you can rely on 100% to get your company or business certified. These consultants are mainly involved in providing the information that you need to comply with the standards in question, FSMA in this case.
When to contact us?
This question has two different approaches and we will briefly talk about all of them. It is about the time and reasons why you should contact us.
Starting with the time, our customer support team is available for 24 hours every of the week. This means that you can pick up your handset and give us a call at any time or send an inquiry email that we normally respond to in less than an hour. Just address any question that you have to us directly through the contact and addresses provided here.
Going to the other part of this question, you can contact us when you any questions that you need to address with us. We will be more willing to handle it than you ever thought. From our experience, many customers call us or email us to inquire about our availability to offer certification services or consultation services to them. Some also have personal issues that we are not going to publicize here. In general, you can reach us out for any help regarding standards and certification.
Our services are for you and your company. Just contact us if you need any of the services that we or for any other personal reason that you have. We ate sure to address it accordingly.